Material

Ovandel: Kromfritt Läder

Foder: Kromfritt Läder
Sula: Superflexibel halkfri sula i fyra lager
Storleksguide

S - 11.3 cm
M - 12.6 cm
L - 14 cm
XL - 15 cm
XXL - 16 cm
Beskrivning

♥ Mjuk, flexibel sula i tre lager.
♥ Slitstarkt, mjukt och hudvänligt läder av hög kvalitet.
♥ Flexibelt fotleds-band som gör det lätt att sätta på skon och som sedan håller den på plats.

Inomhuskor.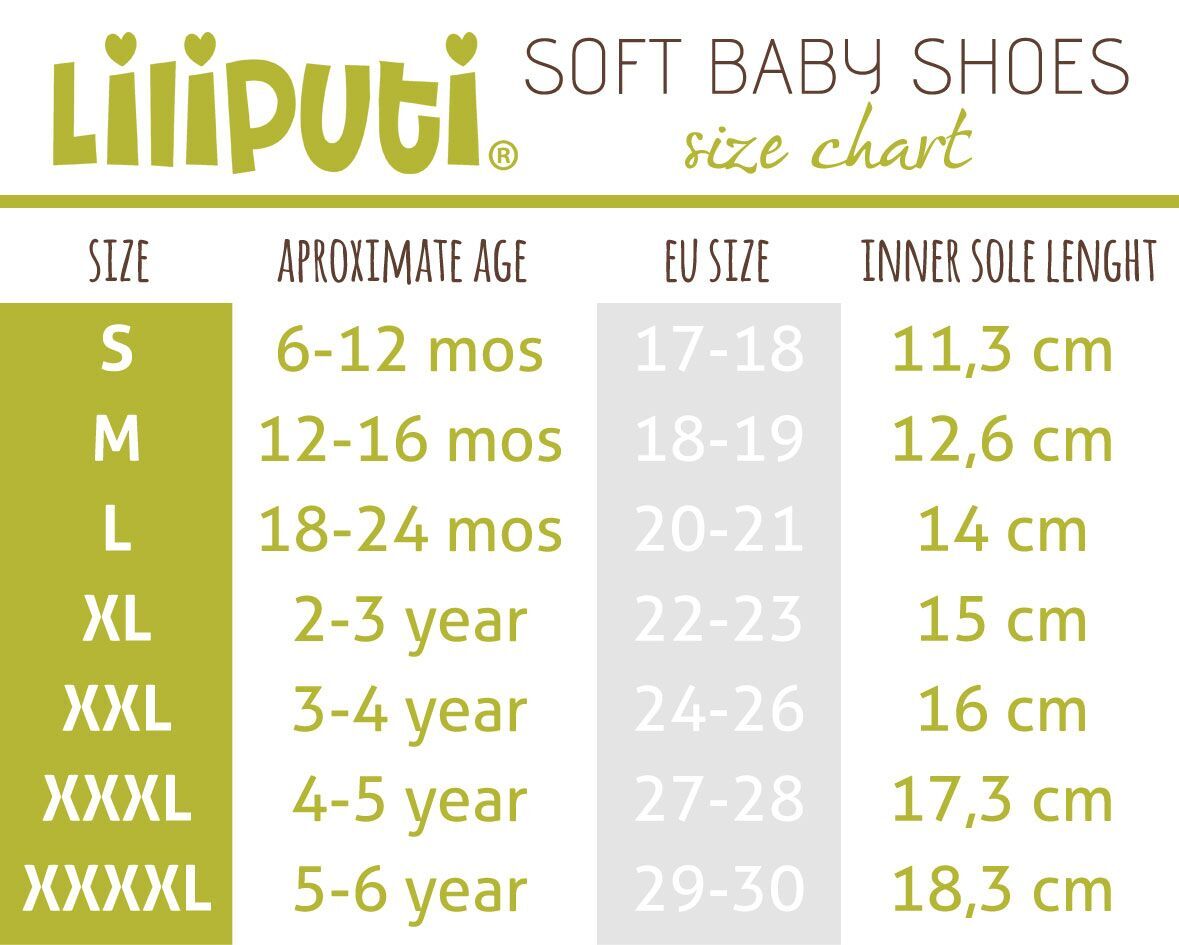 The upper side of the shoes is natural, soft but resistant, made of high-quality nappa leather. Because of the excellent breathing character of the leather, the child´s feet do not sweat into the shoe.

The sole has three layers: Between the non-slip suede soles and the inner leather lining, a layer of 3mm elastic foam provides insulation and reduces the pressure on the joints, while running on hard ground.

The shoes are easy to get on, by using the flexible ankle band, which stays fixed. We supplied the toe of the shoe, providing enough space for the free movement of toes, and helping a free feet development.

The Liliputi® Soft Soled Shoes are not suitable for activities such as crawling, hiking, playing soccer or when using a tricycle. They are ideal for babywearing, and are especially recommended during the cruising phase when learning to walk and also later as a perfect alternate of being barefoot.